Welcome to The Dragon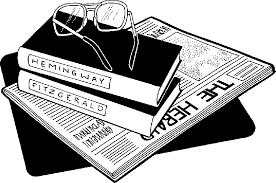 Hello and welcome to the revamped, remixed, remastered Literary Journal of Middlesex Middle School…The Dragon!
Each week, The Dragon will be updated with student writing courtesy of our staff of talented and inquisitive writers from right here at Middlesex Middle School.
Come to The Dragon for all of your literary interests. Critical reviews and analysis, poetry, creative writing, comedy, satire, and so much more!
Our staff works incredibly hard at their craft, rigorously engaging in a writer's workshop to share and develop ideas that will reach the student body one week at a time. Interested authors are encouraged to reach out to Mr. Jarboe and Mr. Blake to discuss joining our community of writers. In the meantime…sit back, relax, and enjoy your reading!