Book Review: "The Thing About Jellyfish"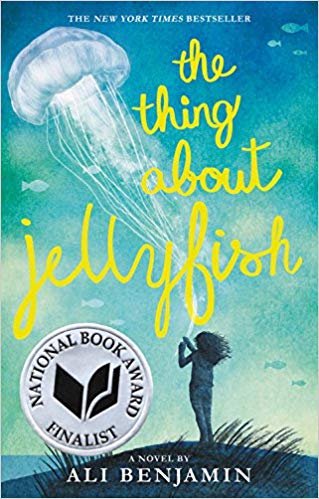 Hang on for a minute...we're trying to find some more stories you might like.
"Mrs.Turton says that if you live to be eighty years old, your heart would beat three billion times. I was thinking about that, trying to imagine a number that large… Three billion years and life itself barely exist. And yet here's your heart, doing its job all the time, one beat after the next, all the way up to three billion. But only if you live that long… Because some hearts only beat about 412 million times. Which might sound like a lot. But the truth is, it barely even gets you twelve years." 
Franny Jackson's heart only beat 412 million times.
Suzy Swanson is in 6th grade and she and Franny had been best friends since they were five years old. Now middle-school seems to erase the perfect memories they once shared. Suzy is on a mission to find the friend that she used to know, not the one that cares about how she looks and what's trending. When her desperate efforts backfire, the last she sees of Franny is her in tears. But now Franny's dead. Suzy was told she drowned while on a beach vacation and Suzy's Mom suggests "things just happen". But Suzy knows that Franny was a terrific swimmer. She is determined to find out what really happened. 
For people searching for answers, things just don't happen. Every heartbeat is meaningful. The Thing About Jellyfish By Ali Benjamin.