Book Review: Wonder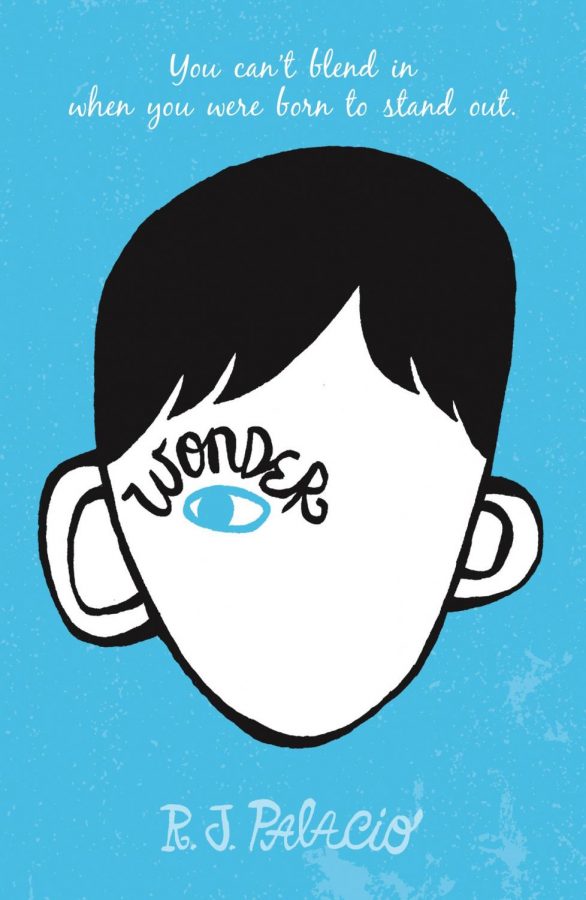 Abby N., Staff Writing
November 6, 2017
Wonder by R.J. Palacio is about a boy named August Pullman, with Treacher Collins syndrome, a condition that affected the formation of his face at birth. The story starts when August is preparing to start into fifth grade at Beecher Prep. He has never been to a real school before, because of all his surgeries that he has had in his life, so his mom home-schooled him. Unfortunately with his facial deformity, he quickly becomes a target for bullies, and things start to snowball.
One reason I loved this book was how you could view the story from different perspectives. Some chapters are told from the viewpoint of other characters such as Auggie's sister, Jack Will, Julian, and Miranda. I feel that if you write a book about bullying, it wouldn't be a reliable source if it was only told from one point of view. People want to hear the sides of the story that would be important, like the bully's side, and Auggie's side, and the author put so much character and voice in each of the perspectives that were displayed.
While reading the different perspectives, I re-thought my view on bullying. Usually, people think mostly of the victims and not of the bullies. Sure, they think that they need a better platform to get the support they need, but sometimes, that's not the case. People sometimes just make a couple of jokes about one person that seem harmless, but their tone of voice makes the the victim feel bullied.
"Why I like Wonder is because there's a lot of suspense, and the author adds in detailed events," says Connor L., a seventh grader at MMS.
Another reason why I loved this book is because a lot of people can relate to this story if they were once bullied or they have a deformity and were made fun of because of it. A lot of people in the world are bullied for different reasons. Shedding light on this topic helps people learn about judging a book by its cover, or thinking about the tone of voice they have while making a joke. The tone of voice you're using changes everything.
"Wonder is a book that I recommend everybody read. It goes into how kids with disabilities and how they interact with society. However, there are so few people with such severe facial deformities, and I think a better book would be about things such as ADD or autism, so it could be more applicable," says Emma N., a student at Darien High School.
I would recommend this book to middle schoolers because while the language is easy, the changing perspectives can be a challenge. I also would rate this book a 10/10.