Book Review: The Selection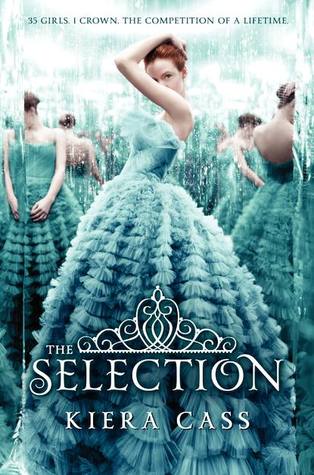 Sydney D., Staff Writer
October 31, 2017
In the book The Selection, author Kiera Cass does an amazing job of creating a dystopian world far in the future. In this book, 17-year-old America Singer is sent off to the palace with 34 other girls to compete for the prince's heart. America is constantly pulling on two ends of a rope; she doesn't know if she wants to keep her past or to have a new future. Throughout this book, the author does a fabulous job of combining the ideas of books like The Hunger Games and Divergent together. That is, without all the violence. One of the lessons in the book is very clear. The author wants to point out how even when you are covered head-to-toe with sequins, it might not be what you always wanted.
I think this would be a great and intriguing read for readers who enjoy dystopian stories as well as romance. For me, books with this combination usually end up as some of my favorites. In The Selection, the author writes in first person. Even though writing this way is hard, the result pays off. The book gave me the idea that I was in the main character's head. I felt like I was doing and thinking whatever America was. This is a good quality to find in a story, since it really pulls readers in.
My older sister who read the book a few years back says, "The Selection was great! I really enjoyed it." She's the type of person who loves most (if not all) the dystopian/romance books she lays her eyes on.
Although The Selection was one of the best books I've ever read, the other books in the series are equally as good and they all captured my interest for quite some time. Even though I usually read books similar to The Selection, I also like a few books from other genres.
I enjoyed The Selection a lot because of all the twists in the plot and how the setting was introduced. If anyone else likes dystopian and/or romance books, I think The Selection would be great for them to read. Even if you don't usually read these types of books, I think everyone should still give The Selection a try.