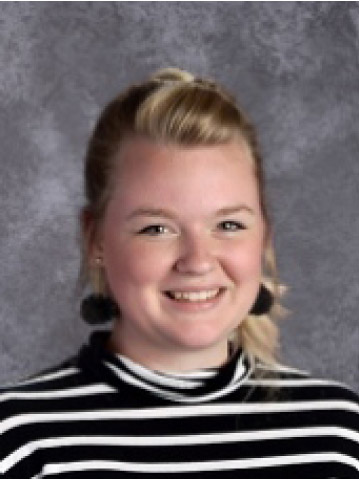 sharrison
This year, Middlesex welcomes a new art teacher, but for Ms. Morgan, MMS is like a home away from home.
This is Ms.Morgan's first year teaching at Middlesex, but not her first year in the building. She was born in Darien and went to Tokeneke Elementary School. She started enjoying art when she was a student at Middlesex Middle School.
Before coming back to MMS, she taught students at Bluestone High School in Clarksville, Virginia. Ms. Morgan has been teaching art for two years now. Her favorite type of art is painting because it comes naturally to her. She likes trying new things, so she also likes sculpting, clay and ceramics.
Her favorite part about being an art teacher is having the opportunity to teach students something that is really important to her. Also she tries to teach her students that they are capable of anything, even the biggest challenges.
Ms. Morgan's advice for students who want to improve their art skills is to "practice, practice and more practice; the only way to get better at art is to do it."
Ms. Morgan is also working as the producer on this year's school musical Bye, Bye Birdie.